The Unofficial John Zorn Homepage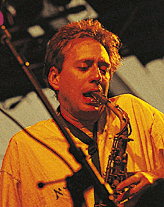 This is a page dedicated to the music of composer/saxophone player John Zorn.
Note: Certain visual elements of this web site may be disturbing to certain people. They push the boundaries of conventional taste, and could be deemed offensive.
News // General Information // CD Commentary // Liner Notes // Links // Email

---
News News News News News News

John Zorn will be in residence at the Barbican arts centre in London on June 17th and 18th. The two days will feature:

Sat 17 Jun
A Tribute to Derek Bailey
Zorn brings together world class artists including Bill Laswell, George Lewis, Milford Graves, Tony Oxley, Gavin Bryars and Zorn himself to pay tribute to Derek Bailey, a master improviser.

Sun 18 Jun
Crowley At the Crossroads
Zorn invokes the spirit of Aleister Crowley in two startling and very different world premiers, one featuring vocalist Mike Patton, Trevor Dunn & Joey Baron, the other featuring members of the London Sinfonietta.

I'm Still In Japan
Have started a new site collecting various essays on being an ex-pat in Japan. Am putting a lot of time and creative energy into this one, would like you to check it out at jamieabroad.blogspot.com Also have a fairly old site with directions to music in the Kansai area of Japan, and series of links to some other great music related websites.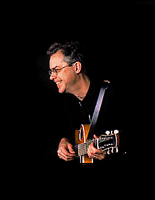 Check out the Bill Frisell section to this site, with my comments on CD's, CD information and covers, and a few ruminations on Frisell.

---

This page was last edited on: 8/25//01

---

General Information
So, who is this John Zorn guy?
Want a Zorn album? Don't know where to start? I've got a list of recomended Zorn CD's.
Answers to Frequently Asked Questions.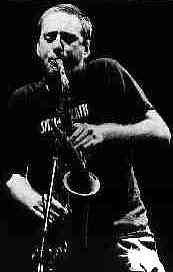 ---

Album Commentary by Project
This is my 2 cents on Zorn's work, arranged by project.

Naked City Zorn rock band that existed from about 1988-1993.
Masada Zorn's musical exploration of his Jewish roots.
Tributes to Ornette Coleman, Ennio Morricone & more
Filmworks soundtracks by Zorn.
Classical Compositions
Everything Else

---

Further Sources: Writings, Essays, Liner Notes and Interviews
Index of Liner Notes By and About John Zorn
John Zorn's Theatre of Musical Optics Essay by Zorn on his early music experiments.
Masada, Midrash and the Jewish Love Supreme Senior thesis by Zack Furness on the spiritual aspects of Zorn's Masada project.

---

Links to Zorn Related Sites
Links to Zorn Related Sites

---

This site was created and maintained by me, Jamie Graves. If you have a question check out this site's FAQ and the FAQfor the Zorn mailing list. If you have any other questions, you can email me at jamiefgraves@hotmail.com