A Beginners Guide to John Zorn

Zorn has been involved with so many different musicians and types of music that people tend to come to him from many angles. I have received emails from Italian jazz fans interested in his work with Masada, students from Eastman and Juilliard asking how to get scores of his Game Pieces, and fans of Mike Patton and Mr. Bungle who want to know where to look for more similar stuff. Although I think Zorn's best work can be appreciated by everyone, hopefully this page will lead you to those albums that interest you.
Hardcore/Rock/Punk-Rock// Jazz// 20th Cent. Classical // My Favorites

---
Hardcore/Rock/Punk-Rock

There are two major projects of Zorn that cater to those hunkering for distortion.

Naked City was the group that made Zorn popular among hardcore fans, and the group most appealing to fans of Mr. Bungle.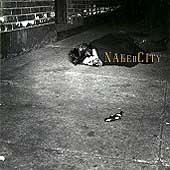 The group played every genre of music from hardcore punk to jazz to country to reggae, all mashed together in aggressive bursts. For anyone new to Naked City, I recomend their first album Naked City (Elektra/Nonesuch 9 79238-2). The album is an excellent sampling of Naked City's output, including covers of movie scores, extreme thrash jazz in excerpts from Zorn's "Torture Garden" (featuring Boredom's singer Yamatsuka Eye) and many other small gems.
Painkiller is Zorn's improvised thrash-metal ambient trio with Mick Harris on drums and Bill Laswell on bass. Long, dark noisy improvisations from hell that are more thrashy hard rock than beard scratching downtown hipster music. I own Execution Ground (Subharmonic, SD 7008-2), which should be found at most good record stores, but Tzadik also offers a "The Complete Painkiller" (TZ 7317) set for about forty bucks.
Back to the Top

---
Jazz

There are a few albums that come to mind when Zorn is mentioned in a jazz context.

The first is Masada, Zorn's klezmer/jazz ensemble. The Masada quartet consists of Zorn (alto sax), Dave Douglas (trumpet), Greg Cohen (bass) a long time associate of Tom Waits, and Joey Baron (drums).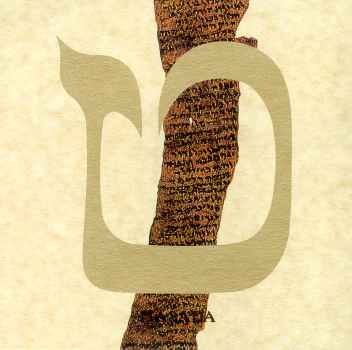 This is my favorite Zorn project, an amazing group that burns intensely on slow and fast tunes alike. Zorn's writing for this group is excellent, and he has written over 205 compositions for the group that cover a spectrum from frenetic Ornette Coleman influenced tunes to touching ballads, screaming free epics ala Coltrane, and many that are purely Zorn. The group has released ten albums on DIW, and a continuing series of two live on Tzadik. For a newbie, I reccomend their ninth album, Tet(DIW 933), or Live in Middleheim (Tzadik TZ 7326)
In 1986, Zorn recorded a trio album with Bill Frisell on guitar and George Lewis on trombone. The group's album News for Lulu (hat ART CD 6005) was a tribute to four Blue-Note hard bop players of 50's and 60's: Kenny Dorham, Hank Mobley, Sonny Clark and Freddie Redd. Without a rhythm section, the group was allowed an incredible amount of freedom to fool around and have a blast with the infectious melodies of those four composers. This album is very loose, but played well by Lewis, Frisell and Zorn. This album is more of a three way collaboration than a Zorn project, but it is a great oppurtunity to hear his unmistakable tone playing over standard song formats.
---
20th Century Classical

Although I am not as familiar with this area of Zorn's work as I am with his work with Naked City and Masada, I would recomend the recording "Cartoon/S&M" (Tzadik, TZ 7330) as the best introduction to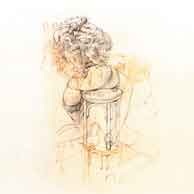 Zorn's work for chamber ensembles. Included are all four of his string quartets, including the excellent "Cat O' Nine Tails", his work for solo piano, "Carny" and others.

For a really excellent recording of "Cat O' Nine Tails", (Nonesuch #79310) I would recomend the Kronos Quartet's "Short Stories" which includes pieces by Elliot Sharp, John Oswald and many others.
---
Since so much of Zorn's work is unclassifiable, this is the section for stuff that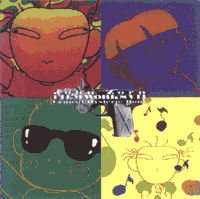 should appeal to just about anyone with an open mind.

Filmworks VII: Cynical Hysterie Hour, is a collection of four soundtracks Zorn wrote for Japanese Cartoons. This is an absolutely delightful album with an innate sense of fun. True to form, the styles switch from song to song, incorporating traditional Japanese melodies, classical, rock and latin, while still retaining a cartoonish bouyancy.

Naked City's Grand Guignol is dark and searing. The title piece is breath-taking, a 17 minute fever dream where ghosts walk a haunted landscape, rumbles and moans are puncuated by spiky gardens of guitar,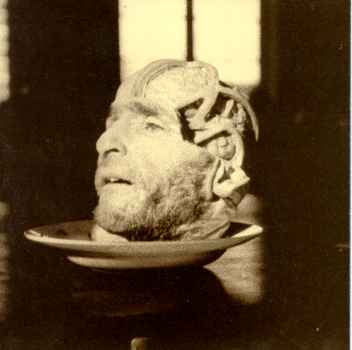 drunken bass and then a fade into a lull of cymbals. The album continues with renditions of pieces by composers as diverse as Ives, Debussy and Messiaen. The second half of the album is most of "Torture Garden", the brilliant collection of thrash jazz etudes that blast at your senses and forces you to redefine what you thought music could do.

---

Home // Naked City // Masada // Tributes // Filmworks // Classical // Various